Hostinger was bootstrapped in the year of 2004 with vision to enable millions of people around the globe to unlock the power of Internet. We can say that they have proved these by providing world class web hosting to over 29 million users. So this is the reason we are going to take detailed Hostinger review here.
Why Hostinger?
First question you might be having that why should I choose Hostinger as my hosting?
As I told, over 29 million people from 178 countries trust the Hostinger. The reasons of trust are:
Uptime
Uptime is generally expressed as a percentage. It means how often your website is available. If we say for any server up time is 98% then it simply means that server down time is 2%.
How to calculate uptime? There is simple way to calculate uptime. Formula to calculate up time per year is,
(Total hours of uptime per year / total hours in a year) X 100 = Uptime percentage
Say for example, Total hours of up time = 8752
Total hours in a year = 8760
Then Uptime = (8752/8750) X 100 = 99.908%
One of the most important features of any website is its availability.
Hostinger guarantees 99.9% uptime. Do you want to check live server status and its uptime? Then just check Hostinger Uptime status here. Here you can check overall hostinger uptime.
Website Speed
As you know page speed is one of the ranking factor by Google to rank your website in google search results. Website speed definitely your SEO.
Initially Hostinger were using Apache as web server. Then they have decided to move to LiteSpeed web servers as the main web server.
After deploying LiteSpeed web server, they have noticed performance improved compared to old setup.
Hostinger offers LiteSpeed Cache plugin for WordPress users via Hostinger's Auto installer.
After installing LiteSpeed web server there is a vast difference in TTFB (Time To First Byte) compared to Apache.
You can check website speed of any website here: Test Google Page Speed and here at GTmetrix.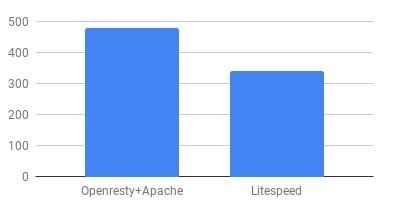 User friendly Control Panel
Hostinger offers easy to use and powerful hPanel. Hostinger panel is very much user friendly and can be used by anyone even with little experience in web development.
Once you login to hPanel, you will be presented with hPanel interface. Here you can see its interface top bar.
At Home you can see all of your services.
Hosting section includes all of your hosting plans. Here you can manage, renew and upgrade your hosting plans. Also you can add new website.
With Email section you can create personal and business email accounts.
Under domain section, you can get a new domain, manage existing domains and transfer domains.
In SSL section you can install lifetime free SSL or Comodo SSL. Here you can manage all SSL certificates. SSL certificate prevents from security threats and data breaches. Indirectly it also boosts your rank and conversion rate.
Within billing section, you can check any unpaid receipts, payment history and payment methods.

Help section is all about tutorials and knowledge base where you can get all types of help. It includes helps like setup and install, account and billing, hosting and website, privacy and security, domain and email related. If you can't find answer then you can contact customer service.
WordPress Optimized
Hostinger servers are optimized for WordPress websites. It uses LiteSpeed server that gives first class WordPress site performance.
Every WordPress installation comes with LSCWP cache plugin which insures 4X faster performance.
Depending on the plan you will get Jetpack plugin as well.
Installing WordPress on your account takes just one click.
We are using SSD storage for lightning fast load time and performance.
LiteSpeed Web Server
Hostinger uses litespeed web server caching technology which is fastest and reliable web server.
In order to get benefits from Litespeed cache server you just need to activate it. So here you can check as mentioned in below image. Just activateit.
This you can find under the hpanel->Cache manager section. This cache manager will help you speed up your website performance. This plugin caches and stores the static content of websites on extremely high speed cache servers. So in this way it bypass PHP requests and render every page as fast as possible.
Hostinger Plans and Pricing
Hostinger offers variety of hosting services and plans. Hosting services like shared hosting, VPS hosting, WordPress hosting, Joomla hosting, cPanel hosting, Cloud hosting, Minecraft server and many more.
Shared Hosting
Shared hosting comes with three plans namely: Single Shared Hosting, Premium Shared Hosting and Business Shared Hosting. Check the features and comparison here.
WordPress Hosting
You can choose WordPress hosting plan from Premium WordPress, Business WordPress and Cloud Startup.
All WordPress plan having some common features like it uses LiteSpeed enterprise server, WordPress accelerator, Jetpack plugin, 1 click install and SSD storage.
Check WordPress plan comparison here.
Cloud Hosting
Every cloud hosting plan comes with free domain name. Cloud hosting plans comes with features like, Innovative control panel, Dedicated IP and resources, Top-level data backups, Instant setup and integrated caching.
Cloud hosting plan comparison is here.
VPS Hosting
With Hostinger VPS (Virtual Private Server) hosting you will get highest virtual server reliability and performance. All VPS plan includes full root access, IPv6 support, dedicated IP, 100 Mb/s network and SSD disk drives.
Check VPS hosting plan and its details here.
Hostinger Minecraft Server Hosting
Get full control over game server with fully customizable Minecraft server hosting. Minecraft is a sandbox video game where users can build their own worlds and experiences using 3D blocks. Here it offers variety of plans namely Alex plan, Villager plan, Creeper plan, Herobrine plan, Enderman plan,Evoker plan and Wolf plan. Let's look at full details of all plans.
Minecraft Server Host Features
CMS Hosting Plan
There are plenty of CMS available in market now a days but most common and widely used CMS are WordPress, Joomla and Drupal. Hostinger offer all three types of hosting. If you are planning to build your website in either of these CMS then hostinger is the best option to host your website. It's support is excellent and it is CMS friendly and well optimized hosting. With all CMS hosting you will get 99.9% up time guarantee, 30 days money back guarantee and powerful control panel.
Frequently Asked Questions About Hostinger
Where is Hostinger Head headquarters?
Hostinger is located in Kaunas, Lithuania. They are also having offices world wide like Brazil, Singapore and Indonesia.
Hostinger servers are located in various continent like Europe (the Netherlands, Lithuania, the United Kingdom), Asia (Singapore, India), North America (the USA), South America (Brazil).
Does Hostinger offers Free Domain and SSL Certificate?
All plans includes free Let's Encrypt SSL certificate. If you purchase premium and business plan 12 plus months then you will also avail free domain with that plans.
Does Hostinger offers Money Back Guarantee?
Yes. Best part of Hostinger is 30 days money back guarantee. If you are not satisfied with its services then you can ask for refund within 30 days. You will get all your payment back. It will not refund fees of new domain registration.
Hostinger Coupon Code
Do you feel that price given for various plans are little bit higher? Don't worry we are having solution for that. You can use our verified Hostinger Coupon to avail discount. This discount is only applicable to hosting purchases.
Simply follow the steps given below to avail discount.
Step 1: Visit Hostinger.com website and search for the plan that you are looking for.
Step 2: Click on select button that will redirect you to shopping cart.
Step 3: Within cart you can choose a period, create account, select payment method and finally apply coupon code as shown below.
At last click on submit secure payment. That's done!
What Customers says about Hostinger?
Do you want to know what hostinger customer says about hostinger services? Just check out this Hostinger customer review.
If you already purchased hostinger and want to submit review then you can submit Hostinger review here.
Write your name and review in detail. You can even rate Price, Reliability, Speed, Features and Support.
Final Conclusion on Hostinger Review: Do We Recommend Hostinger?
BIG YES!
We can say that you can definitely go with Hostinger as your next Hosting Option.
Hostinger can be the best option for new website as well as for experienced one.
Hostinger Review for Other Countries
Are you from India? If yes then you can read full Hostinger India Review here.
User from Indonesia can read Review Hostinger Indonesia here.